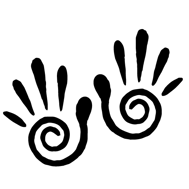 My Journey
Healing has always been a driving force and passion in my life. The journey to helping and healing others through massage therapy began in 2004 when I became a licensed massage therapist.
My Work
I tailor the therapy to the needs of my clients. I use hot stones, cupping, and tuning forks in addition to my massage therapies. Hot stones are used to ease tension and relax tight muscles. Cupping lifts and relaxes the fasha from the muscle, additionally cupping removes toxins by increasing blood flow and increasing lymphatic circulation. Tuning fork therapy utilizes calibrated metal to apply specific healing vibrations for body point stimulation to release tension and support emotional balance.
I have also integrated several modalities into my practice. To enhance the healing aspects of my work I've incorporated Holy Fire III Karuna Reiki®, energy work through crystal healing, and sound healing through Himalayan singing bowl. These energy works can be used in combination with massage therapy to address specific healing needs.
My Passion
My work through massage therapy is to help maintain the balance of body and mind. Massage therapy holistically addresses joint, muscle, and tension pain as well as provides emotional integrity.